My Big Brother
Dir. Jason Rayner | U.S.A. | 2014 | 2.5 minutes
There's No Place Like Home
Dir. Brent Dawes | South Africa | 2014 | 5 minutes
Bunny New Girl
Dir. Natalie van den Dungen | Australia | 2015 | 6 minutes
My 2014 Neighbor
Dir. Anya Nepomuceno Zulueta | Philipines | 2015 | 4 minutes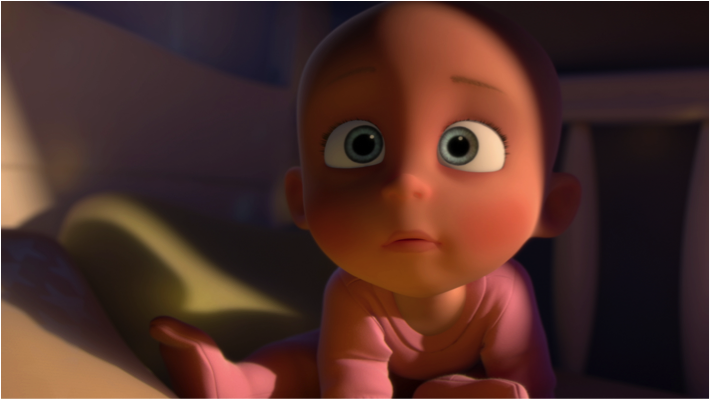 Lune
Dirs. Toma Leroux and Patrick Delage | France | 2014 | 6 minutes
Donald
Dir. Daniel Acht | Germany | 2012 | 5 minutes
Hurdles
60 minutes
Pathways Gathering Space
The new girl in class won't take off her bunny mask, a Scottish man is pants-less, a crab can't find the right shell to call a home, and your big brother is an actual giant! Join us for a series of fun and unusual short films from around the world.
Wombo
Dir. Daniel Acht | Germany Ι 2013 Ι 7 minutes
Can I Stay?
Dirs. Paige Carter, Katie Knudson, and Onyee Lo | U.S.A. Ι 2015 Ι 4 minutes
Can't Fight This Feeling
Dir. Brent Dawes | South Africa Ι 2014 Ι 5 minutes
Sovereign Paperwork
Dir. Lala Severi | Uruguay Ι 2015 Ι 3 minutes
The Little Cousteau
Dir. Jakub Kouřil | Czech Republic Ι 2013 Ι 8 minutes
Dreaming of Peggy Lee
Dir. James Everett | U.K. Ι 2015 Ι 11 minutes
Adventures
65 minutes
Pathways Gathering Space
Imagine a world where aliens look like potatoes, office paper comes alive, a penguin is afraid of the ocean, and you can travel the globe by dancing. Welcome to a world of adventures!
Family Films From Brazil
94 minutes
Pathways Gathering Space
When his "Bá" (from "Bachan," grandma in Japanese) is brought to live in his house, little Bruno's life is turned upside down.

In the visually stunning Oscar-nominated Boy and the World, an adventurous boy embarks on a quest to find his father.
Thank you to the workshop and screening sponsor, MVTV